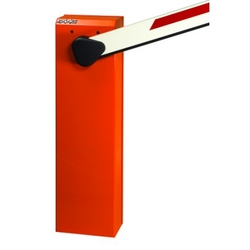 We do supply and install along with AMC (Comprehensive/ Non-Comprehensive) of
different types and brands of traffic barriers from normal barriers to heavy duty barriers.
We have strong and well trained technical team which will rectify your small to big
problems. In traffic barriers, there are many available solutions with incorporated control
unit which differ for the length of the bar and the type of finish of the protection cabinet
and of the motor body and control unit. In order to control all types of entrances and exit,
from narrow ones which require a quick opening of the barrier, to the wider ones, up to 8
m of width.
We have 24/7 facilities taking care for our customers. We never say no even the project is
small. Our technical team always makes your traffic secure and safe, we do testing,
commissioning and finally hand over the project. The most important things that we never
forget is the customer services after the project execution. We have the different brands
and models of the traffic barriers which you will get
roof.
Details
Place of Origin:
Product Condition: New
FOB Price:
Minimum Order Quantity:
Supply Ability: Ready Stock

Packaging & Delivery
Packaging Detail:
Delivery Detail: