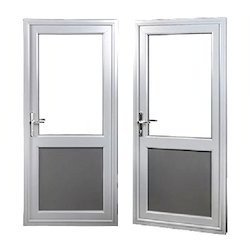 Aluminium Doors In Dubai
We are the eminent suppliers and installers of best quality aluminium doors and windows all over Dubai. We have wide varieties of aluminum doors with us. We also supply all types of aluminium pergolas, hand rails and aluminum gates.
&nbsp
Varities of Aluminium Doors and Windows:
Hinged doors
&nbspSliding doors
&nbspFolding doors
&nbspDoors with glass
&nbspSliding windows
&nbsp
Color Option
Stand away from the crowd using regular aluminium doors, by picking attractive colored aluminium doors and windows from us to add beauty to your home. We customize color to match the color scheme of your houses.
&nbsp
Weather Resistance
Doors and Shades supply only high-quality aluminum doors and windows available on the market all over Dubai. This makes our products successfully withstand the extreme weather of Dubai.
Shop with us
to exit the worry on the quality of your investment and stay safer for decades together.
&nbsp
Aesthetic Appeal
Be a pioneer to all your neighbors who still stick on to old-fashioned wooden doors and windows. Make your house more beautiful and elegant by wisely picking our aluminium doors and windows which consumes less space, sleek and of high quality. You can also choose from a variety of finishes, such as matte, solid, shiny, etc.
&nbsp
Less Maintenance
Wooden doors and windows are often attacked by termites and thus require to be taken care of quite often almost on a yearly basis. When it comes to the aluminium doors and aluminium windows, they have no such problems and can be used for prolonged period of years without the need for any maintenance.
&nbsp
Eco-friendly Aluminium Doors and Windows
If you are someone who is willing to go an extra mile to protect the nature, then there is good news for you. Unlike the wooden ones, the aluminium doors and windows are often eco-friendly and recycled. You can also combine them with fiberglass or plastic glass.
&nbsp
&nbsp
Firm Support and Excellent Insulation For All Doors
&nbspWe are already famous as manufacturers and suppliers of doors. We also have gained fame for our
Aluminum Doors Manufacturing UAE
based. Our products are of top grade and hence, offer all the optimum features that make Aluminum the top choice.
&nbsp
&nbspAt Doors and Shades Systems, we have the best engineering powerhouse to innovate on the designs and provide nothing but the ultimate. Our
Aluminum Doors in Dubai
and beyond are across all residential and significant commercial properties.
&nbsp
&nbsp
What makes Aluminum doors a Top Choice?
&nbsp
&nbspOne of the most energy-efficient materials is aluminum, and as doors, the material is excellent for keeping the heat or cold inside. The best solution for places like the UAE, the doors are also durable. They are low in corrosion even when they are exposed to the sun and the rain. The low maintenance is also one of the primary reasons for people to choose this. Additionally, we also offer tailor-made designs to suit with the rest of your components and d&nbspcor. We are today, the most sought-after
Aluminum Door Suppliers in Dubai
. We offer installation of these doors and even repair services when there is a need.
&nbsp
&nbsp